Filter Reviews
Ingredients
Skin
Oil
Smells
Face
Quality
Feels
Toner
Difference
Cleanser
Brand
5.0 star rating

4.0 star rating

3.0 star rating

2.0 star rating

1.0 star rating
Teresa G.
4.0 star rating
Wild Scent
Review by Teresa G. on 23 Sep 2020
I don't really care for the scent on this mist, it s a bit too strong, it could be the chamomile. Other people may find it peasant. Most products with natural ingredients smell wonderful, but this was was not to my liking. It does feel very refreshing.
Love this amazing toner!
Review by Clara A. on 10 Aug 2020
This was my first time trying a toner from Sanre. I have been a loyal user of their face creams for years for my very dry and sensitive skin. Miracle workers! I also have some adult acne and decided to give this a try. First of all, the smell! Like all their products the smell is devine. It smells like I just cut open a fresh lemon and sprinkled it with some lavendar. The toner appears to be helping my large pores and my pimples seem smaller. Even if it wasnt helping, it feels so nice when I apply it, it leaves me face feeling really fresh and clean. I was always wary of toners because I have extremely dry skin, but this is a winner. Does not leave me feeling too tight or dried out. Will definitely continue purchasing.
Thank you so much for all your kind words and support over the years. We're so happy you have been having success with our Lemon Sparkle.
I can't ask more for what I get! Wonderful product!!
Review by Luz C. on 21 Jul 2020
I have been using SANRE for almost 6 years. I usually buy it from Amazon. This is my first time I bought it directly from the company. Well! Due to the Pandemic, I lost my job, so I couldn't afford to buy the product. I went to Walgreens and bought Neutrogena products and what a mess I did with my face!! See pictures attached. Thanks God I was able to buy my SANRE!! In only two days my face was radiant and healthy. I will never do this craziness again.. I don't know what I will do without it!! I am glad that now I am buying it directly to your company. I am going to get points and that will be appreciated and I am going to get 15% for writing a review something Amazon doesn't do. Thank you!!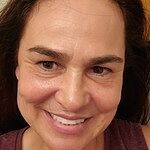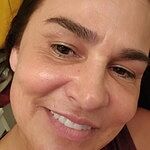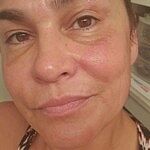 +1
Thank you so much for your support over the years and sharing your experience! We're so happy to help you feel at peace with your skin again.
Katrine B.
5.0 star rating
Great products!! Love them!
Review by Katrine B. on 14 Jul 2020
This product and all the other products that I've bought are absolutely amazing!! I recently switched over to Sanre products and have been using them for about 3 weeks, and love how my skin looks! Makes sense to use feed your skin good stuff on the outside as well as on the inside!
Alicia R.
5.0 star rating
Lemon Sparkle
Review by Alicia R. on 22 Jun 2020
This toner is great! The scent is refreshing, a little goes a long way, it makes my skin feel just right (no tightness), and the ingredients are high quality just like all of SanRe's products :) I am a happy customer!
Thank you so much for your review about our Lemon Sparkle!